14926 Clark Ave
Hacienda Heights, CA 91745

(626) 336-0871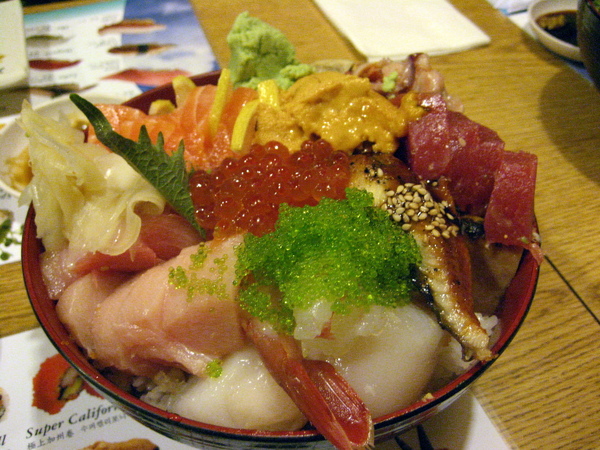 Akasaka is hidden in a ghetto nieighborhood but is actually a very decent sushi bar. According to locals, it has been there for decades. The chef started this place is father of the current chef. She is the first and only (so far) female sushi chef I've ever encountered.
The chirashi here is twice the size of what you get elsewhere. The sashimis are very fresh. The portion is huge here. Yes everything.
Here is the gigantic, fat, and deelish Rainbow Roll.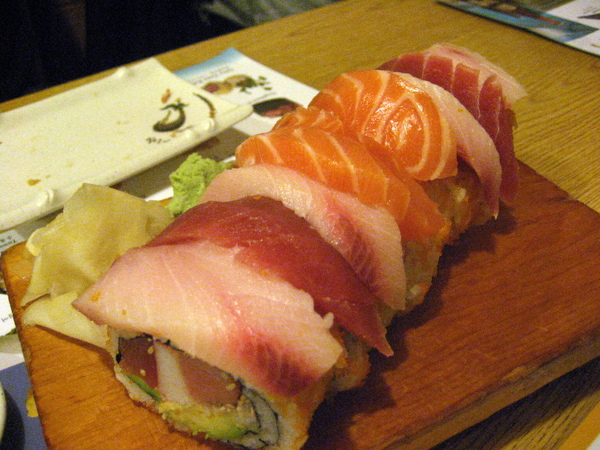 Akasaka is definitely a nice, locals' favorite type of sushi bar. However, other than its generous portion, I don't see anything too special here. It can be a definite to-go sushi place for people who live within 10 mile radius, but I don't think it's worth the drive for people either from the westside or OC.